Why you should be using video…
The State of Video Marketing Survey
Every year, Wyzowl conduct a survey that asks hundreds of marketing professionals and online consumers questions to understand the current state of video marketing.
We're all about the benefits of using video as a communication tool. Still, we don't like to keep blabbering on about it – instead, we thought it was the perfect opportunity to have some fun highlighting some pretty impressive statistics.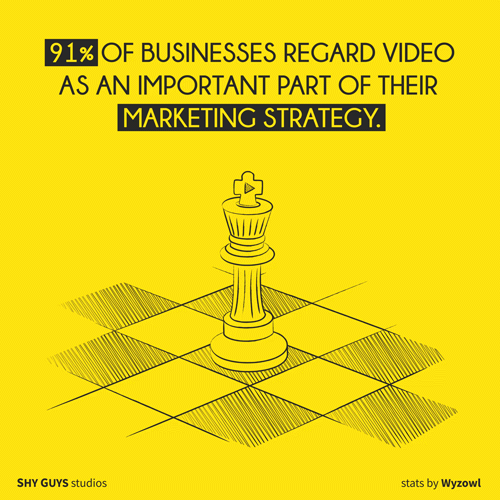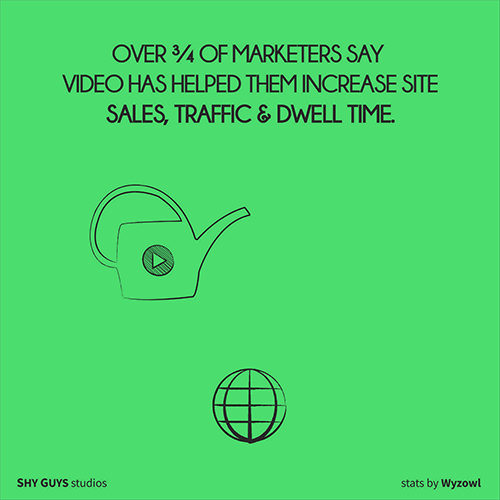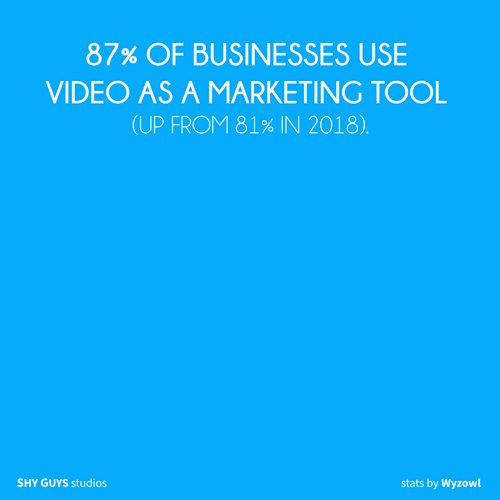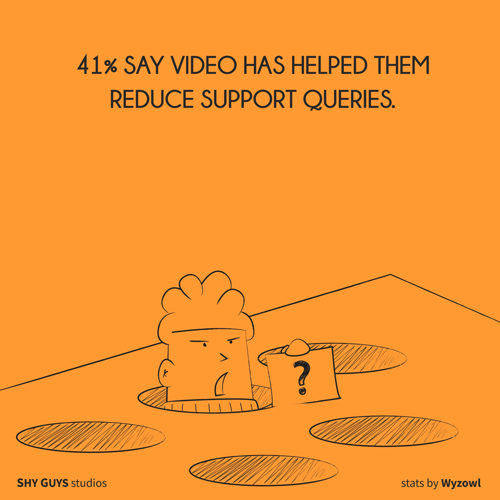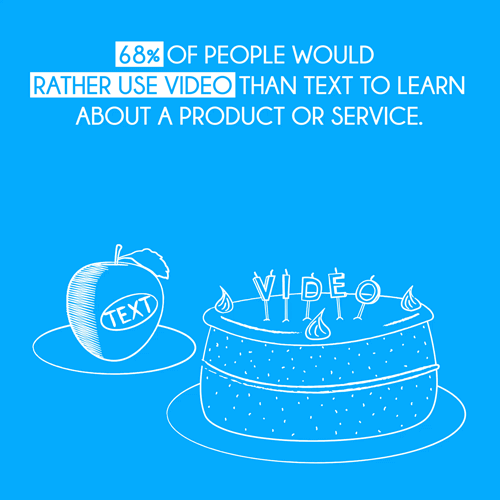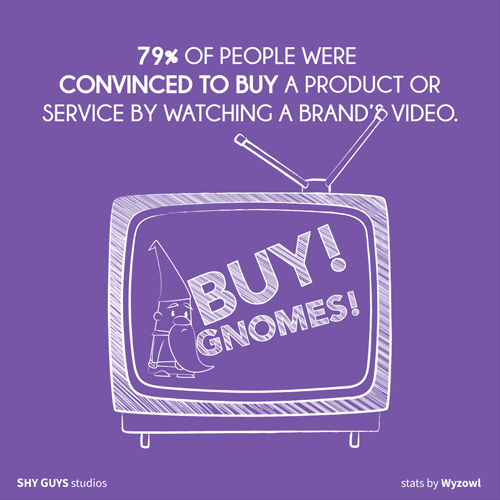 YouTube is still the most widely-adopted and successful video channel for marketers.
87% of businesses use video as a marketing tool.
91% of businesses regard video as an important part of their marketing strategy.
94% of marketers say video has helped increase user understanding of their product or service.
Over three quarters of marketers say video has helped them increase site sales, traffic and dwell time.
79% of people were convinced to buy a product or service by watching a brand's video.
41% say video has helped them reduce support queries.
96% of people have watched an explainer video to learn more about a product or service.
68% of people would rather use video than text to learn about a product or service.
If you're hungry for even more stats, you can check out the rest of the survey findings here.